COR Safety Consultants Aurora, Ontario
Why Hire A Safety Consultant
A professional Health and Safety Consultant can provide your Company with a professional, knowledgeable and objective perspective to managing your Health and Safety requirements.
Health and Safety Consultants are a support system to your team of professionals. We can help set up your safety program, ensure implementation and maintenance of your program. We are current with the latest in health and safety legislation, ensuring you are always in compliance. We are in constant connection with industry leaders and involved in many health and safety networking groups. This ensures we can provide the most current information to all of our clients.
An outside third party health and safety consulting firm allows for a non-biased and objective look at your workplace safety. An outside party is not influenced by workplace politics, production quotas, or stressing over daily tasks in the workplace. An outside firm can focus completely on safety, with fresh eyes and health and safety expertise.
We promote a team based approach to identify and correct health and safety hazards in the workplace.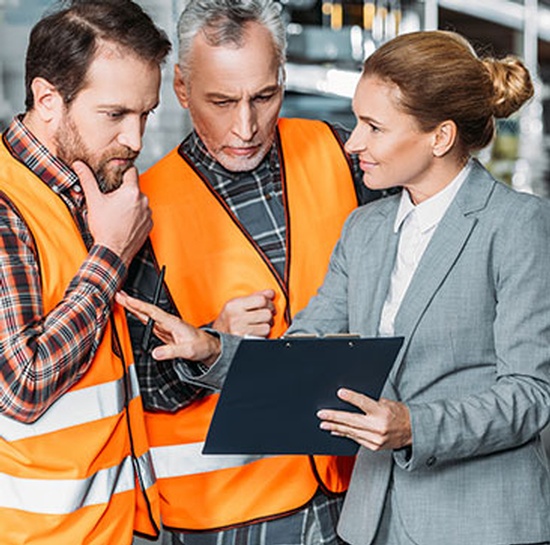 We are currently working with over 100 Construction Companies in the GTA. 
We are the only Health and Safety Consulting Company in the GTA with this number of COR companies on our Client list.
Our Client List includes companies in the following ICI Sectors of Construction:
Excavation, Watermain and Sewer
Paving
Roofing
Mechanical and Electrical Contractors
Masonry and Restoration
Hydro Vac and Directional Drilling
General Construction
Environmental & Abatement
Demolition
Our Health and Safety Consultants serve clients across Toronto, Mississauga, Oakville, Guelph, Barrie, Aurora, Pickering, Markham, Richmond Hill, Vaughan, Thornhill, Oshawa, and Brampton, Ontario.
Please Contact Us with Any Questions You May Have And We Will Be Happy To Assist You